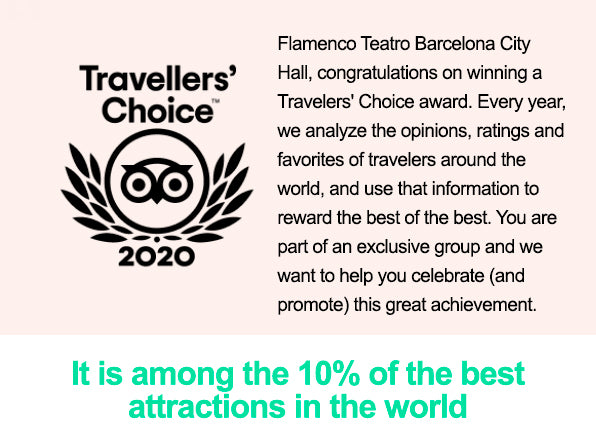 AMONG THE 10% OF THE BEST ATRACTIONS IN THE WORLD
We are very proud to say that for the fourth consecutive year, Flamenco Barcelona has won the Travelers Choice award, distinguishing us among the 10% of the best attractions in the world. Certificate of Excellence 2017 / 2018 / 2019 & 2020
BOOK NOW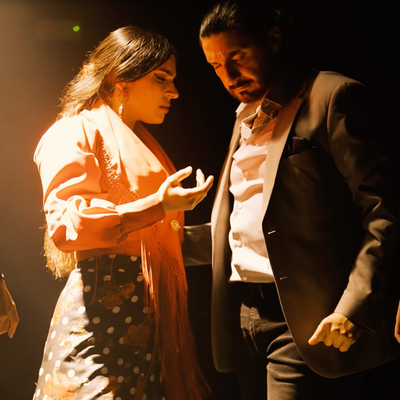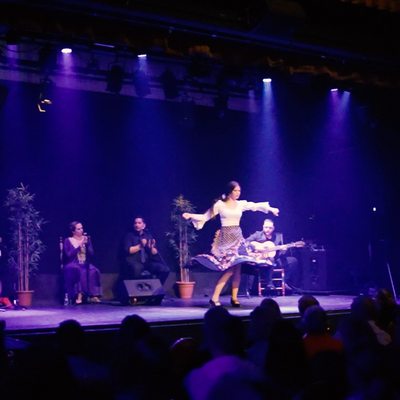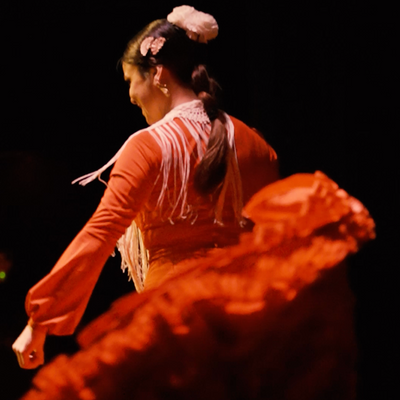 UNFORGETTABLE FLAMENCO SHOWS
THANK YOU TO ALL THE ARTISTS WHO MAKE IT POSSIBLE
Children (6-10) special price. Kids (0-5) FREE
MASTERCLASS - FLAMENCO EXPERIENCE
MasterClass where you can learn and participate in trying out the basic steps of this ancient art. Please send us a mail with your request and we'll organize for you. SPECIAL PRICE FOR GROUPS.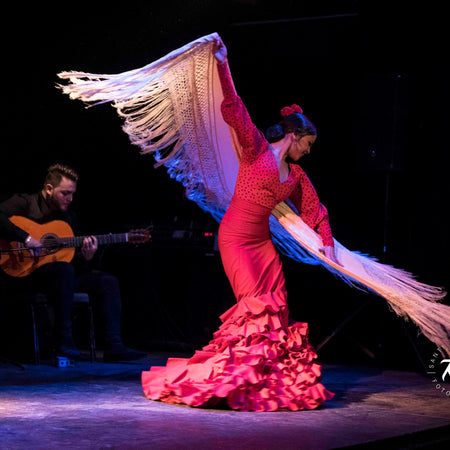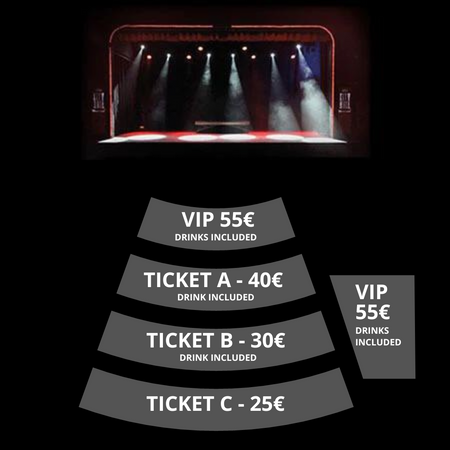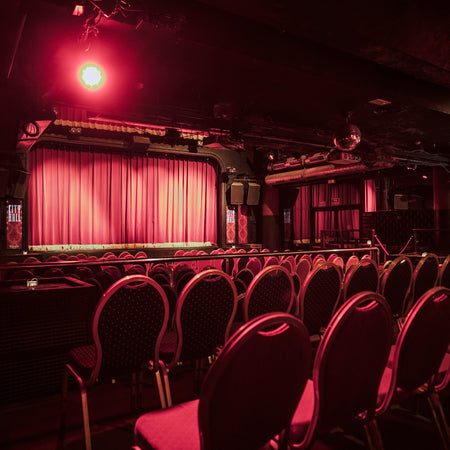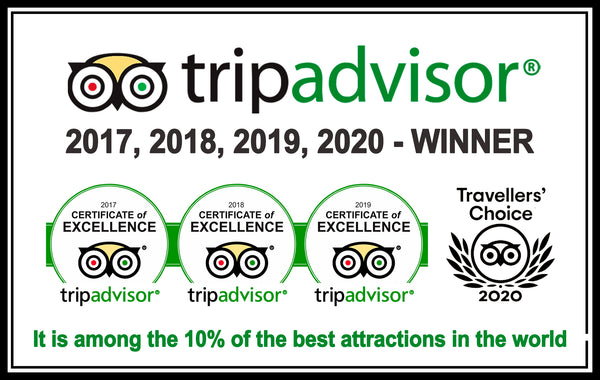 FOUR SHOWS A DAY
UNFORGETTABLE FLAMENCO EXPERIENCE. THEATRE CITY HALL
5:30 PM / 7:00 PM / 8:30 PM / 10:00 PM
BOOK NOW
TripAdvisor Testimonials
The show starts off with a man playing the guitar, then a woman and man singing passionately. Of course there's dances but the beauty of this show is you see a variety of flamenco combinations from upbeat tempo to a more soulful dance. It's so good that I wanted to see more, if you want to be able to experience the flamenco culture with an affordable price then I strongly recommend

Beige S.
The Intimate stage set showcases passionate, sensual music and Flamenco dance ensembles. I just loved it and went to see it twice. The fluidity of the dance interacting with the flamenco guitar and voice rhythms made me want to learn it one day. This dance art form is exotic, sensual and passionate in its style

Mejzac
The show was one of the best I have seen.
The dance performance by each artist was superb. They danced with passion. The music was great. An entire hour passed very quickly.
We enjoyed every moment.
The price was very reasonable for the performance displayed by the cast
We highly recommend this show to anyone visiting Barcelona

Ramesh C